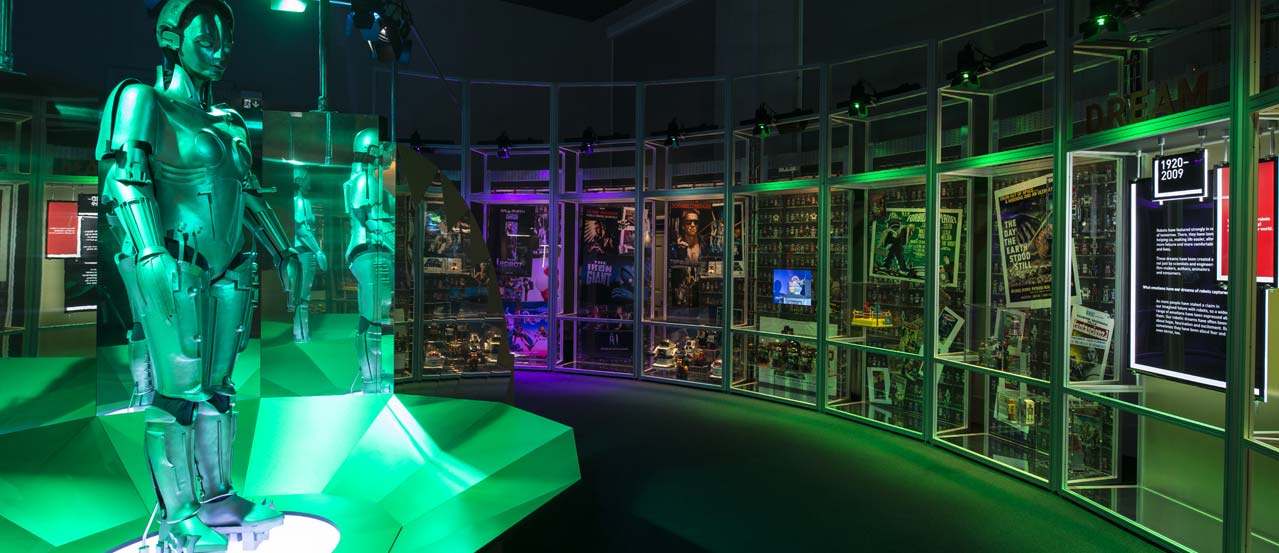 Location: London
Services: Project & Cost Management & Principal Designer
Value: Undisclosed
Completion: February 2017
'Robots' is a new blockbuster temporary exhibition at the Science Museum which will run for 6 months from February 2017. The exhibition explores how our human self-perception has been manipulated, codified and projected in new robotic forms.
The exhibition is on the first floor of the Science Museum and comprises of a rich mixture of artefacts, working installations and commissioned artworks, complemented by demonstrations and residences within a workshop space.
Following its presentation in London, 'You Robot' will tour to Manchester for 6 months. An international tour, to include Singapore and Sydney, will run until 2021.
Fraser Randall were appointed to undertake the Project and Cost Management and Principal Designer duties for the project.
Images: Nick Wood