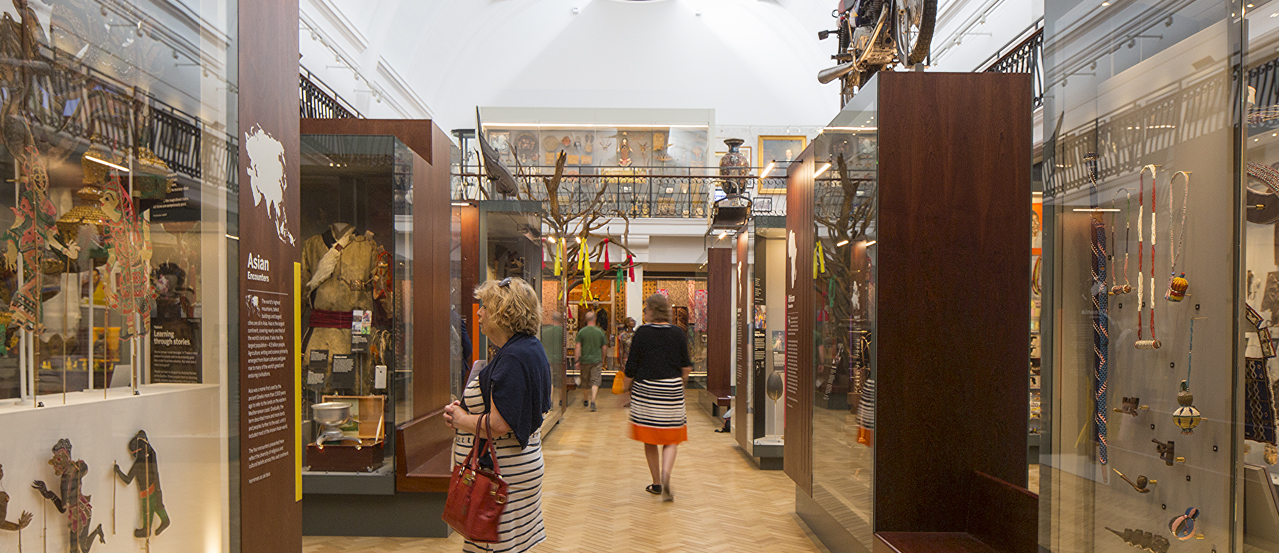 World Gallery
The Horniman Museum & Gardens
Location: London
Services: Project & Cost Management and Contract Administrator
Value: £4.6 Million
Completion: June 2018
Fraser Randall have been working with the Horniman Museum since 2014 to develop and deliver an ambitious re-display of their Anthropology Collection. The central gallery space has been transformed by re-introducing daylight via reflective foil in the barrel vaulted ceiling.
There are over 3,000 objects from around the world, many not seen by the public for many years, which are displayed in showcases and give you a glimpse into other ways of life and a greater understanding of other peoples places and cultures.
During the Stage 1 bid, Fraser Randall were appointed in an advisory role in order to help with the formulation of the bid and to help ensure it met the HLF requirements. Having achieved this, Fraser Randall were formally appointed as Project and Cost Managers and Contractor Administrators in parallel with the award of the Stage 2 grant, and were responsible for maintaining programme and cost throughout these processes and ensuring that milestones were achieved, project progress recorded and processes undertaken to deliver the Stage 2 bid on time and to the level of detail required by the HLF.
Fraser Randall managed the base build consultant team, the main contractor and the exhibition design team and managed the exhibition fit out contractor as well as the installation and delivery of AV hardware and software.
The project includes objects from Frederick Horniman's original collection and also new acquisitions, artistic commissions and co-curated films delivered with the local community.
The new gallery opened in June 2018.
Images: © Horniman Museum