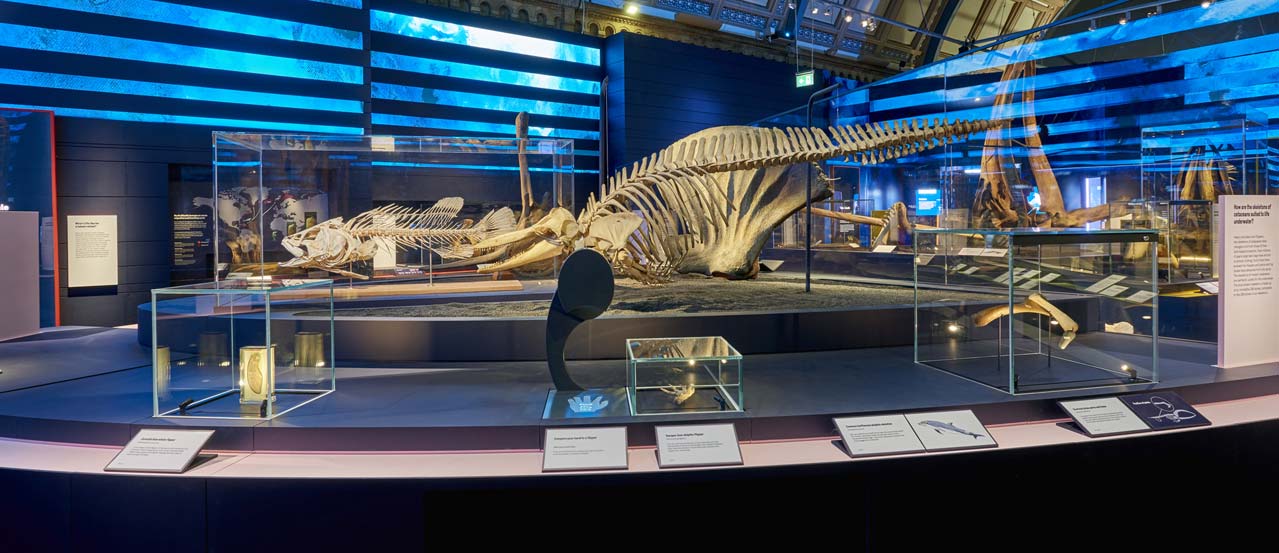 Whales
Natural History Museum
​Location: London
Services: Principal Designer
Value: Undisclosed
Completion: July 2017
Whales: Beneath the Surface was a temporary exhibition about extraordinary whale adaptations. The exhibition drew on the Natural History Museum's world-class cetacean collection as well as internal and external specialists to connect visitors with these extraordinary creatures.
More than 100 specimens from the Museum's collection were on display for the first time, from parts of a colossal blue whale to a small harbour porpoise, alongside immersive and sensory experiences that revealed nature in all its colours and challenge the way we perceive the world around us.
Fraser Randall were appointed to undertake the Principal Designer services for this exhibition which opened in July 2017 and ran until February 2018.
Images: Trustees of the NHM, London