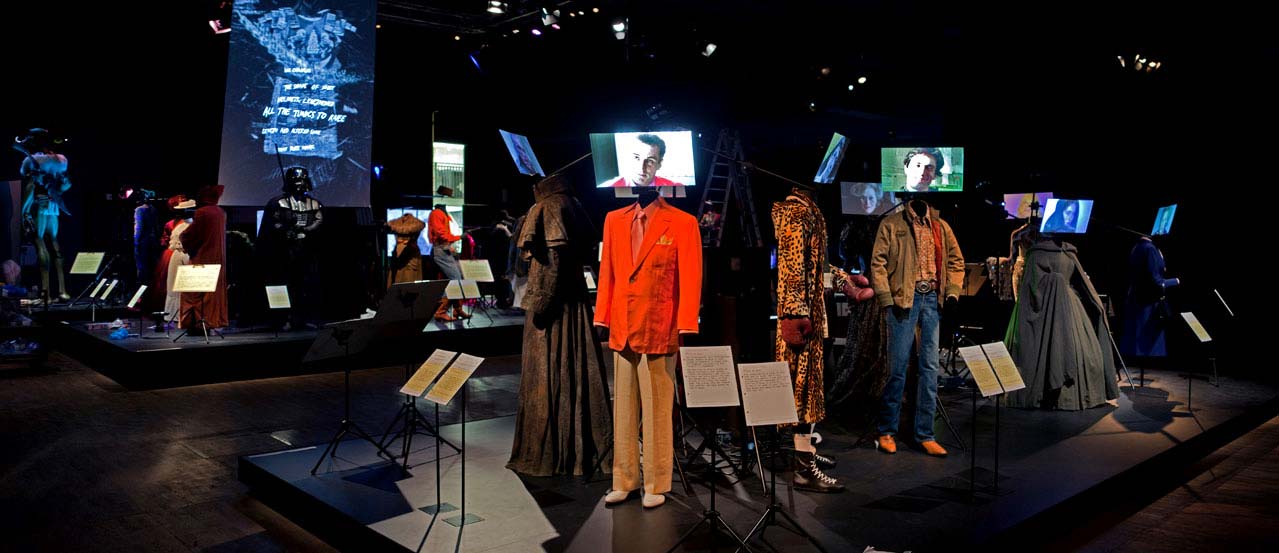 Hollywood Costume Exhibition
Victoria & Albert Museum
Location: London
Services: Project & Cost Management and CDMC Services
Value: £1 Million
Completion: 2012
This record breaking exhibition explored the central role that costume design plays in cinema storytelling. It was sold out for the duration of its six month London run and was followed by a hugely successful world tour.
The collection of costumes, scripts, photographs, props and film clips were brought to life with stunning large format visual displays from the movies, accompanied by specially re-mastered cinematic soundscapes.
Leading contemporary move stars, designers and directors appeared life size on screens set into chairs at tables of projections with specially commissioned interviews, allowing visitors to feel as though they were eavesdropping on off-set conversations.
Fraser Randall undertook the Project and Cost Management and CDMC services for this hugely successful exhibition.