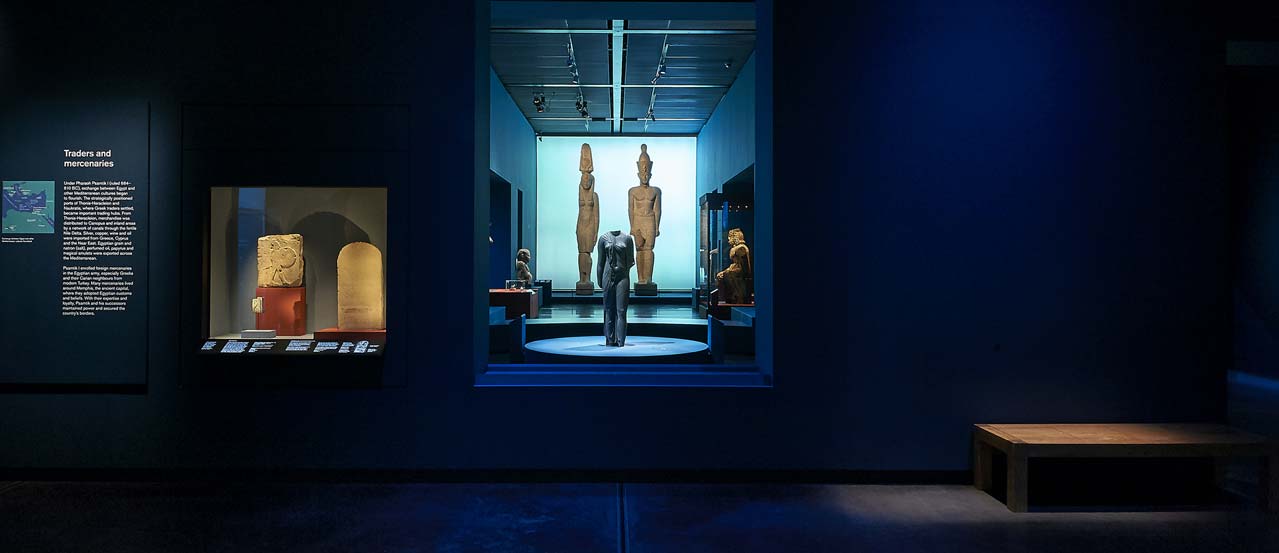 Sunken Cities
The British Museum
​Location: London
Services: Site Management & Assistant Principal Designer
Value: Undisclosed
Completion: May 2016
This exhibition tells the story of two rediscovered lost cities of ancient Egypt that were submerged under the sea for over a thousand years.
The stunning objects in the exhibition range from magnificent colossal statues to intricate gold jewellery. Sacred offerings and ritual objects reveal the cult of Osiris - the god of the underworld who held the promise of eternal life.They tell stories of political power and popular belief, myth and migration, gods and kings.
Fraser Randall were appointed to undertake the roles of the Site Manager and assist the Principal Designer for the installation of the objects due to their large nature. The role included reviewing the existing Construction Phase Plan and the H&S file and updating them to include the works being undertaken by the Museum. Once on site, Fraser Randall managed the day to day running of the site from site inductions through to reviewing and monitoring the installation progress. A number of specialist companies were on site throughout, as well as press, interested museum parties and visitors. Part of the role included ensuring that the installation teams were not disrupted, working with the British Museum press team to ensure that they had the access they needed and ensuring that all works were carried out safely.
The exhibition will run until the 27th November 2016.