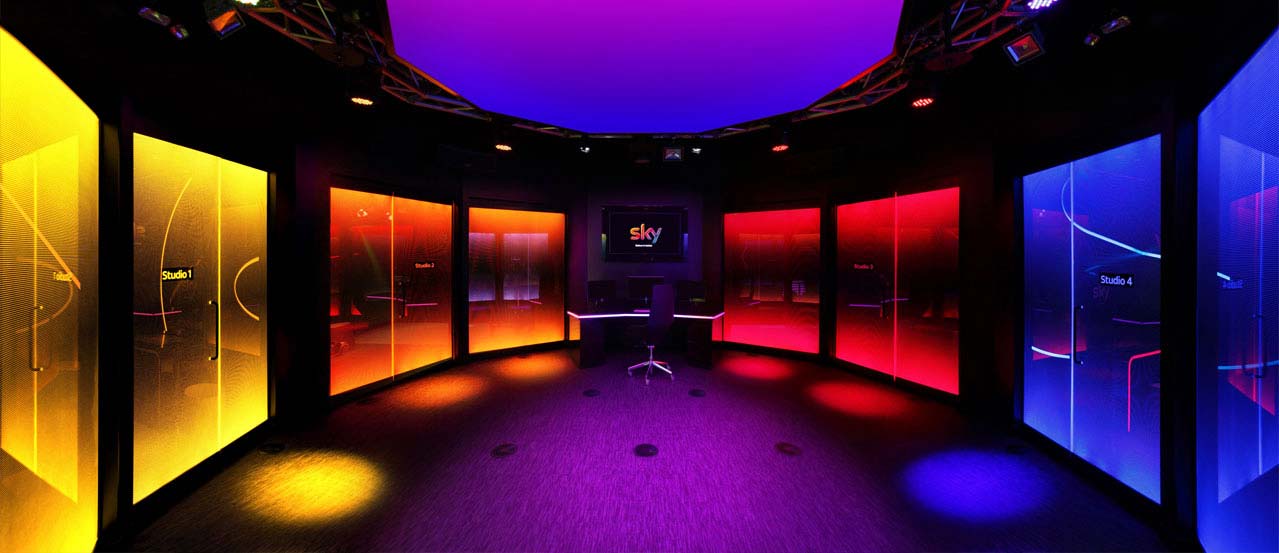 Location: London
Services: Project & Cost Management
Value: Undisclosed
Completion: 2012
Sky Skills studios inspires and raises the aspirations of young people through a free learning experience that links to the curriculum and builds life skills, by taking schools behind the scenes at Sky. Students will see how to create great TV on a tour of Sky Studios, then they'll have the chance to work with amazing technology, including broadcast quality cameras, green screens and touch screen edit tables to make their very own television report on subjects they're studying at school. In their teams, students will take on the roles of scriptwriter, camera operator, producer, director, editor and presenter, gaining insight into media careers and ensuring each individual has an important part to play in creating the final report.
The space is highly technical will fully addressable state of the art LED lighting, DMX controlled studio lighting and synchronised audio visual to studios and the master control desk.
Fraser Randall were appointed by marketing agency RPM, to structure and manage the permanent build side of the project.
The project was successfully delivered and opened to schools in September 2012.