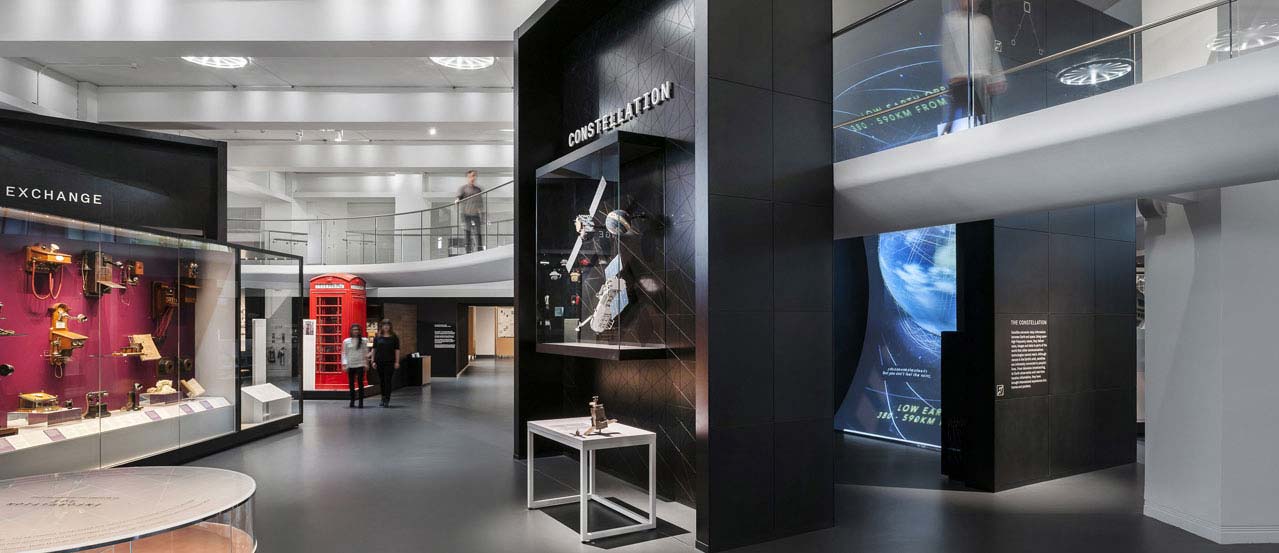 Information Age
Science Museum
Location: London
Services: Project Management and Contract Administration
Value: £16.4 Million
Completion: 2014

Information Age is a stunning permanent gallery at the Science Museum, celebrating more than 200 year of innovation in both information and telecommunications.
The exhibition explores the importance of creativity and imagination in the scientific process. It places emphasis on a visual and intellectual experience where ideas are represented through scientific apparatus and objects. This magnificent gallery houses over 800 rare objects, alongside commissioned artworks, archive material and audio visual interactive displays, thus bringing to life the remarkable moments in the history of communication technology that have transformed our lives over the last two centuries.
Fraser Randall project managed the delivery of this permanent exhibition from its very inception in 2010 through to completion 2014. Our role began with scoping and procuring multi-disciplinary design consultants and managing the successful HLF bids which secured matched funding.
Following a highly coordinated decant, the project was managed and completed in two parts, consisting of shell and core building refurbishment with a subsequent exhibition fit out.
Images: Fraser Randall / UDS