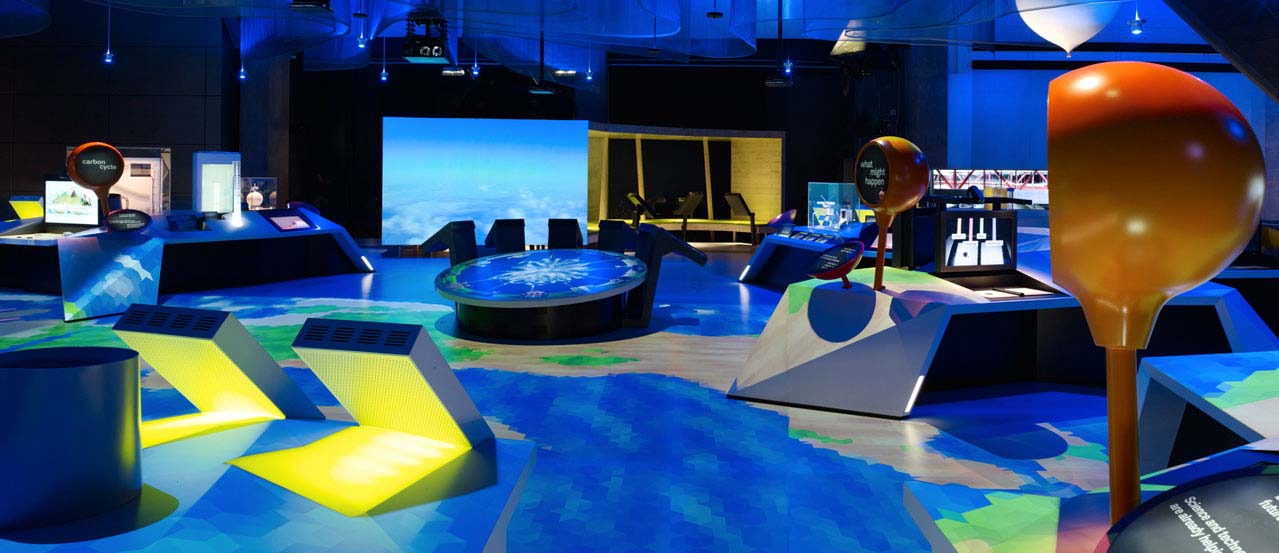 Atmosphere: Exploring Climate Science
Science Museum
Location: London
Services: Project Management and Contract Administration
Value: £4.5 Million
Completion: 2010

The Atmosphere gallery is the final and uppermost exhibition of the Wellcome Galleries contemporary science hub and was managed by Fraser Randall over a three year period.
Providing a dedicated space for Science Museum visitors to deepen their understanding of climate science in an enjoyable, engaging, and memorable way, it uses sophisticated audio visual interactive exhibits alongside its collection to explain how the climate system works.
The exhibition summarises the current state of knowledge of the Earth's climate and how scientists study the system. Visitors can step into a virtual world, with its own oceans, land and atmosphere and go back in time to discover key moments in the Earth's multibillion-year climate history.