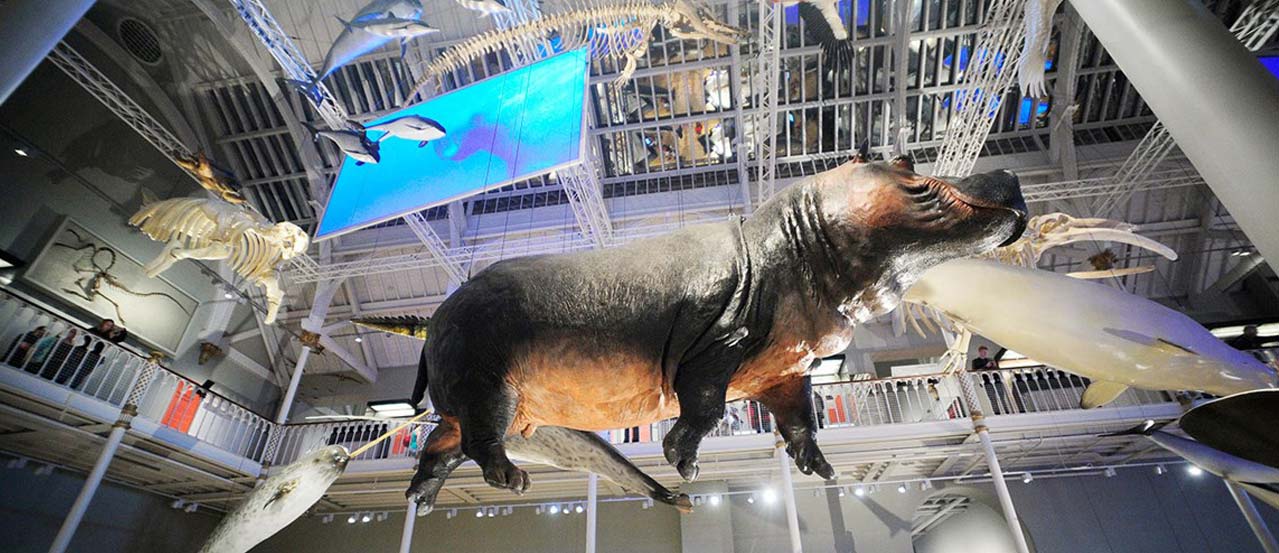 Royal Museum Refurbishment
The National Museum of Scotland
Location: Edinburgh, Scotland
Services: Project & Cost Management
Value: £8 Million
Completion: 2010
The Royal Museum, one of Edinburgh's oldest and most loved museums, received HLF funding for a significant refurbishment to the Grand Gallery, Natural Science and World Cultures galleries. The project also delivered the learning spaces and a new main entrance to improve access for visitors.
With seventeen separate galleries over 6,500m2 being re-designed and refurbished, more than half the museum was closed for two years while objects were decanted and stored. During this period, the exhibition spaces were stripped out, the major architectural changes implemented, and the collection returned to the new galleries. Many more objects have been put on display, particularly with the spectacular new hanging arrangement in the Animal World gallery and the engaging Grand Gallery orientation wall that visitors encounter at the start of their visit.
Fraser Randall were appointed as Project Managers and Cost Consultants up to RIBA Stage F, within the Ralph Appelbaum Associates Exhibition Design & Management team, and also worked closely with the architects, Gareth Hoskins Architects, to plan and manage the many basebuild to exhibition interfaces throughout the spaces.