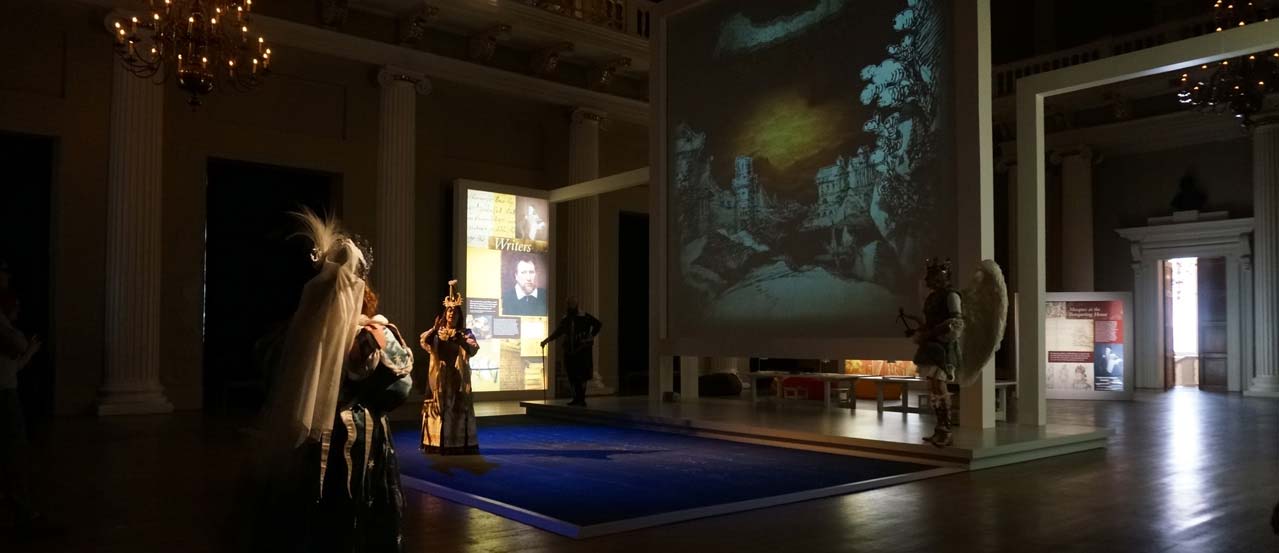 Performing for The King
Historic Royal Palaces
Location: Banqueting House, London
Services: Design, Project, Construction & Cost Management
Value: £225,000
Completion: 2013
Historic Royal Palaces transformed the only surviving part of the Palace of Whitehall into an immersive theatrical experience. Visitors discovered how draughtsman and architect Inigo JOnes created his infamous masques for the king and witness the rehearsals for the performance.
At the heart of the experience, a large stage played host to a recreated rehearsal for part of the masque Tempe Restored, last performed at Banqueting House in 1632. Visitors were encouraged to watch or take part as Inigo Jones, the masque designer, filled them in on his imagined vision, which came alive through a series of projections before the Queen and courtiers performed part of the masque.
Fraser Randall undertook the design management, project management, construction management and cost planning services. We worked closely with the client and designers taking into account the content, design, build and fragilities of the Banqueting House.