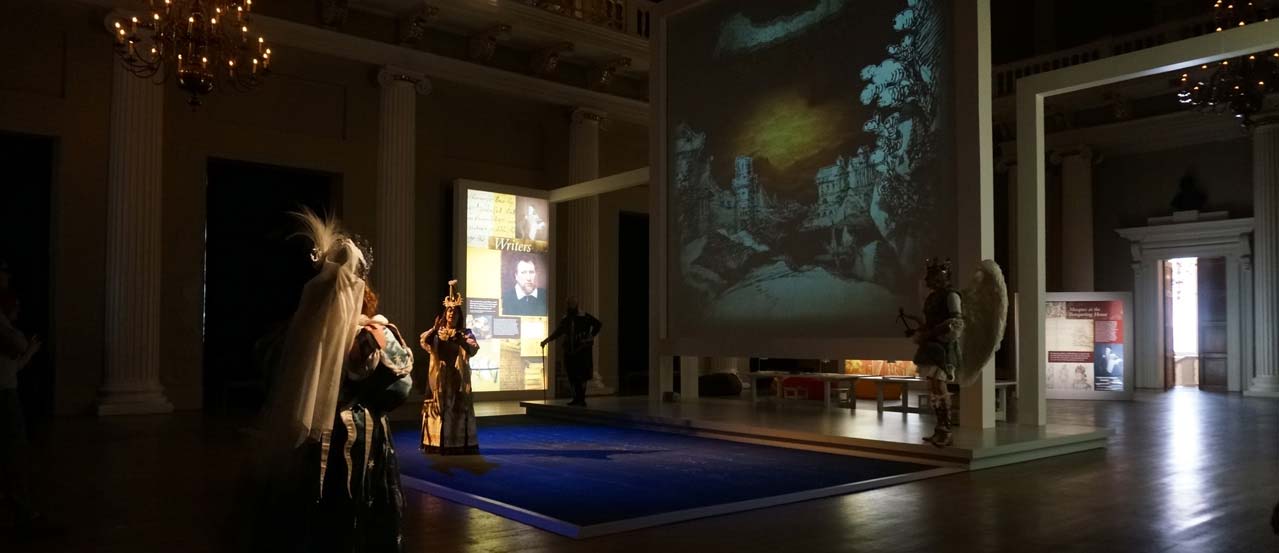 Performing for The King
Historic Royal Palaces
Location: Banqueting House, London
Services: Design, Project, Construction & Cost Management
Value: £225,000
Completion: 2013
'Performing for The King' was a temporary exhibition at Banqueting House, London. The exhibition was created without artefacts and depended entirely on props, large format projection of specially made animations, written interpretation and graphic images presented on bespoke light boxes.
Using live interpretation 'Performing for The King' invited the visitor behind the scenes to see how the court masque was rehearsed, designed and directed. It also gave the visitor the opportunity to try on costumes and meet the characters while learning various dance steps.
Fraser Randall undertook the design management, project management, construction management and cost planning services. We worked closely with the client and designers taking into account the content, design, build and fragilities of the Banqueting House. Fraser Randall also managed the development and delivery of the one night event whereby the masque 'Temple Restored' was recreated at the Banqueting House by Past Pleasures and visitors participated by either playing the role of 'celestial being' or 'gross beast'.