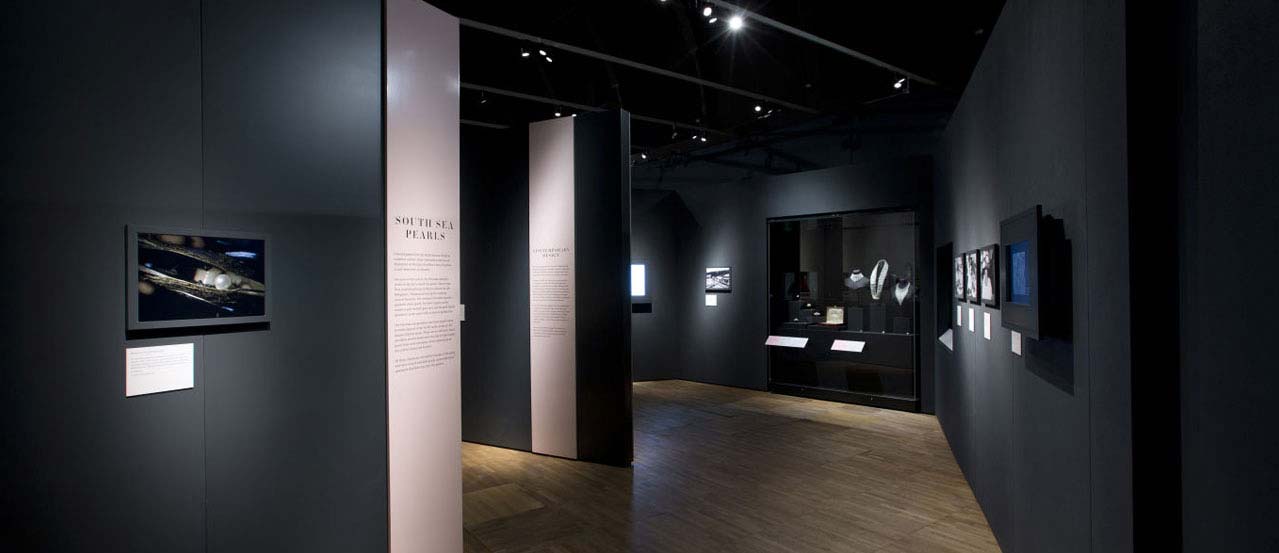 Pearls
Victoria & Albert Museum
Location: London
Services: Project & Cost Management, CDMC
Value: £250,000
Completion: 2013
This temporary exhibition organised in partnership with the Qatar Museums Authority, examined how pearls have been used from the early Roman Empire to the present day in both East and West as a symbol of status and wealth. Ancient Roman jewels made as early as the 1st century AD, a pearl-drop earring worn by Charles I at his execution in 1649 and a necklace of cultured pearls given to Marilyn Monroe in 1954 are amongst the 200 plus arresting jewels on loan along with objects displayed as 'Pearls'.
'Pearls' used displays, objects and film to explore the natural history of pearls, the pearl fishing trade and the dangerous working methods of pearl divers. The exhibition also traced the invention of the cultured pearl by Carl Linnaeus and its production on an industrial scale as initiated by Mikimoto.
Fraser Randall were appointed to undertake the project and cost management and CDMC services for the exhibition. We worked closely with the designers to implement a flexible design that allowed for the high risk of unknown change surrounding the loaned objects.