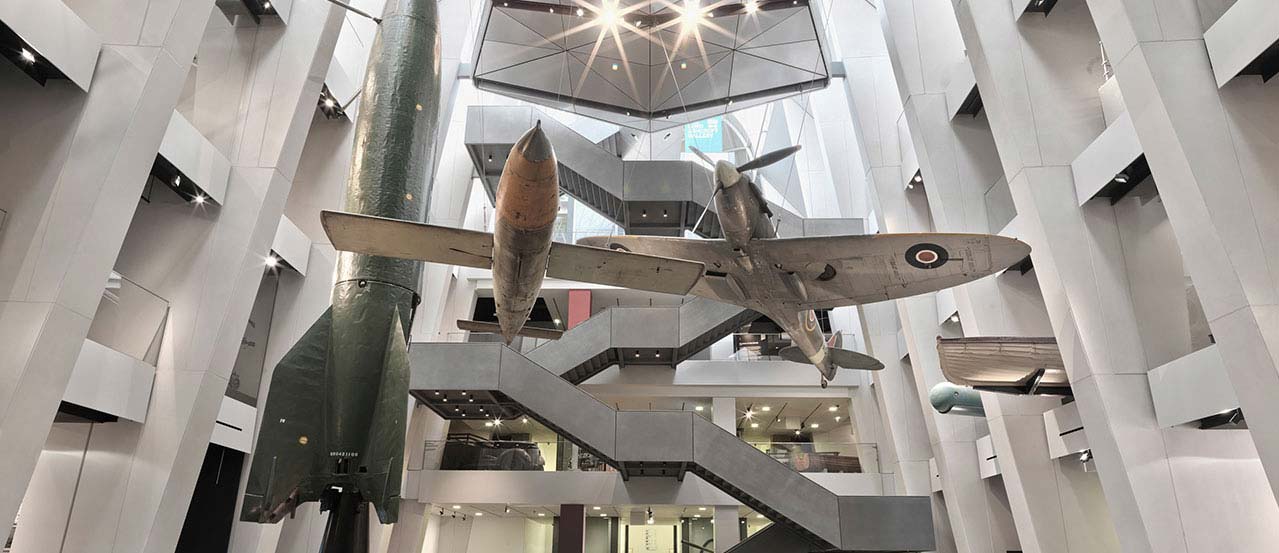 First World War Galleries & Atrium Spaces
Imperial War Museum
Location: London
Services: Exhibition Construction Management
Value: £6 Million
Completion: 2014

Opened to mark the centenary of the First World War, the ground-breaking new First World War Galleries are part of the wider transformation of IWM London. The regeneration includes a newly configured Atrium with iconic large object displays and a number of new exhibitions, public spaces, shops and cafes.
Appointed to manage the galleries exhibition design process from its detailed phase to construction completion, Fraser Randall also integrated the displaying of the iconic large objects and terraces featuring key stories from collections in this highly prestigious once in a hundred year project.
As a consequence of the exhibition management scope, Fraser Randall worked closely with Foster+Partners on the basebuild to exhibition interface, and in more detail on the atrium displays. In turn Fraser Randall also liaised with the basebuild contractor to ensure arising interfaces were resolved effectively during the site working process.
"Fraser Randall did an amazing job of managing a difficult installation against a background of delays in our main base build. They were always on top of the schedule, endlessly helpful to a client with increasing levels of stress and delivered the most amazing quality and product. I am not sure we could have done it without them, I cannot thank them enough". Diane Lees, Director, Imperial War Museum
Images: Imperial War Museum