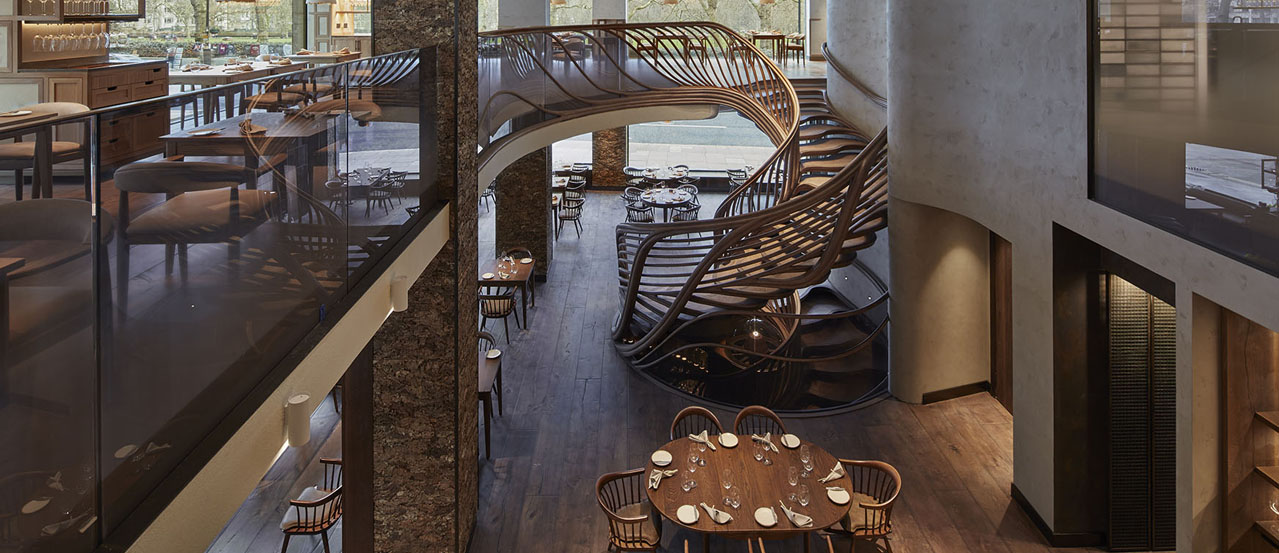 ​Location: London
Services: Project, Cost & Construction Management
Value: Undisclosed
Completion: 2018
Hide is a restaurant and bar by Hedonism Wines and chef Ollie Dabbous which opened on 17th April 2018. The restaurant is set over three floors, each as thrilling as the other, with a striking spiral staircase connecting each floor.
When approached about the project, Fraser Randall were asked to help create "the best restaurant in London". We undertook the management from concept to completion, interpreting the client's aspirations at every step, costing the project, helping select the design team and consultants, liaising with landlords, dealing with the licensing and planning processes, and managing all of the works on site.
The project began for us in 2014. Two whole floors were taken out of the building, the basement dug down another metre and a new substation put in. The building block, which is also residential, had separate commercial entities in its former usage with a nightclub in the basement, a ground floor restaurant with its own entrance and a mezzanine / first floor restaurant with its own entrance.
The interior scheme is a reimagining of the familiar. The designers have made use of the classic emblems of domestic spaces - rustic kitchen chairs, cast iron stoves, traditional panelling - and toyed with their traditional forms. There isn't anything in the restaurant that has been picked off the shelf and we worked to maximise the space and finish, as well as the bespoke unique look and feel of the space within the constraints of the existing building.
For more information please visit www.hide.co.uk
"Fraser Randall broke down a huge project into bite-size pieces and made the process easy to understand, so we could make informed decisions as things evolved. They were personable & professional at all times during a demanding build, and ultimately delivered a unique restaurant that we are very proud to work in." Ollie Dabbous, Executive Chef & Partner, Hide