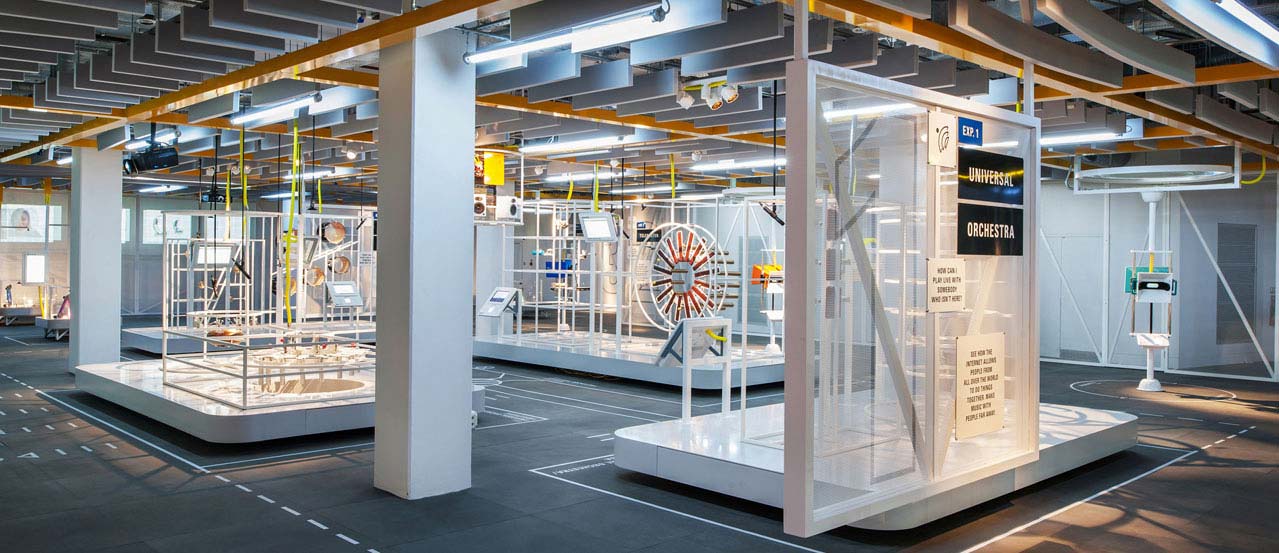 Location: London
Services: Client Representative, Project, Design, Cost & Construction Management and Contract Administration
Value: Undisclosed
Completion: 2012

This award winning multi-million pound exhibition was conceived by Google to demonstrate 'the power of the modern web' through a series of interactive experiments controlled by visitors and online users simultaneously.
Visitors were able to engage with five separate experiments. Online participants could also 'visit' from around the world to interact with the very same installations.
On behalf of Google, Fraser Randall oversaw every aspect of the design development and delivery of this bleeding edge multi-media exhibition located in the heart of the Science Museum, London, managing and co-ordinating worldwide technology providers based in North America and Europe, and design and contracting teams in the UK.
"Never having produced an exhibition before, we have found Fraser Randall's guiding hand a considerable help to lead us through such a new process. They managed the design and consultant team, and the changing requirements of the project with ease. Their leadership has contributed greatly to the project, remaining within our timeframes. I cannot reiterate enough how helpful and hardworking Fraser Randall have been and can happily recommend them to other companies as they are a great support for any project". Maximillian Madile, Project Director of Weblab, Creative Lab
Images: Andrew Meredith