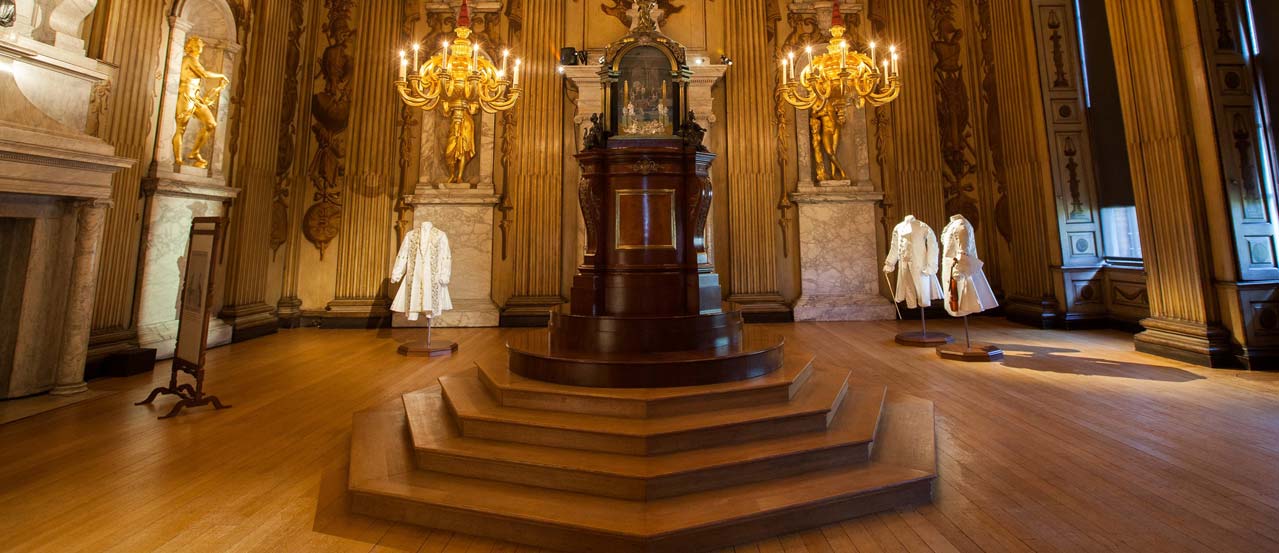 The Glorious Georges
Historic Royal Palaces
Location: London
Services: Project & Cost Management
Value: £1.1 Million
Completion: 2013
To celebrate the 300 year anniversary of the Hanoverian accession and the beginning of the Georgian period, Historic Royal Palaces decided to mark the occasion with 'The Glorious Georges', a season of entertainment across three palaces.
Fraser Randall were appointed to provide project and cost management services for the two new temporary exhibitions. Through the use of immersive sensory experiences which evoked the sights, sounds and smells of the Georgian age, visitors were able to catch a glimpse of George II and Queen Caroline's court at Kensington Palace and gain a unique insight into George I's life and his feud with his son at Hampton Court Palace.
We worked closely with the client team to address the project's needs from a content, design, build, restoration and conservation point of view to ensure the delivery of both representations were consistent with the wider cross palace theme.
We also managed all Kensington Palace 'The Glorious Georges' build elements, including site access, health and safety, programme, cost, sub-contractors and HRP Staff.