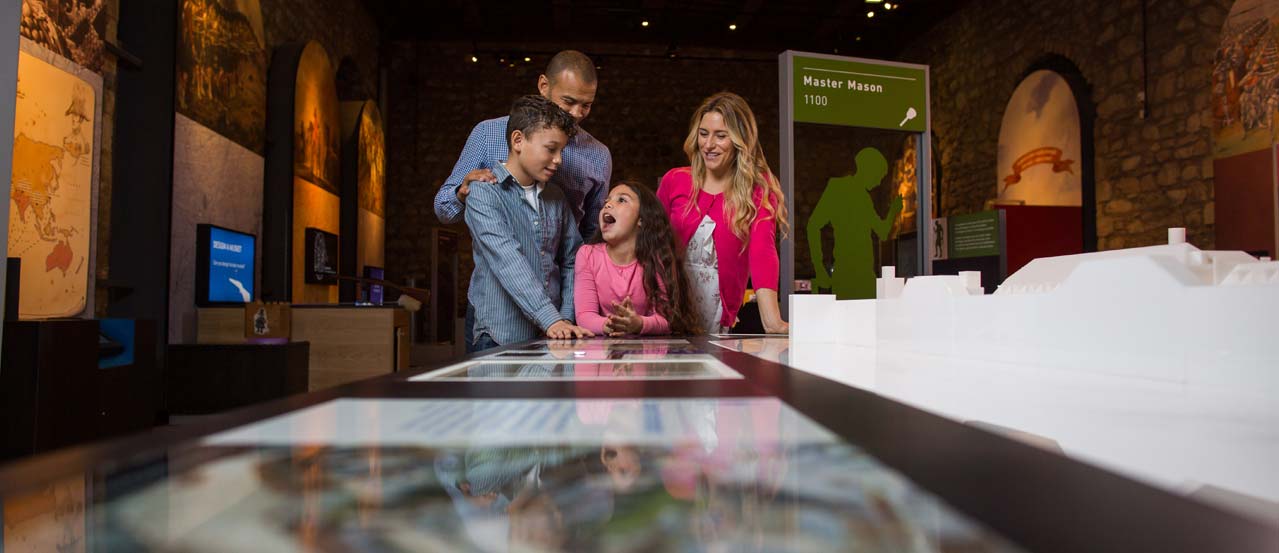 Armoury in Action
Royal Armouries
Location: London
Services: Project Management
Value: Undisclosed
Completion: December 2016
This permanent exhibition joint funded by Royal Armouries and Historic Royal Palaces is housed in the Tower Armouries at the White Tower on the Tower of London world heritage site. The interactive exhibition creates links with the Tower Armouries' object rich displays whilst simultaneously referencing stories embedded in the White Tower.
The exhibition is an informative, interactive and inclusive experience that provides visitors with the opportunity to delve deeper into the history of arms and armour and 'have a go' with hands on weapons.
Fraser Randall were appointed by the Royal Armouries as the project manager for the 'Hands on History' exhibition and oversaw the design, procurement and implementation of the works, as well as managing the cost plan and project programme.
Images: Royal Armouries