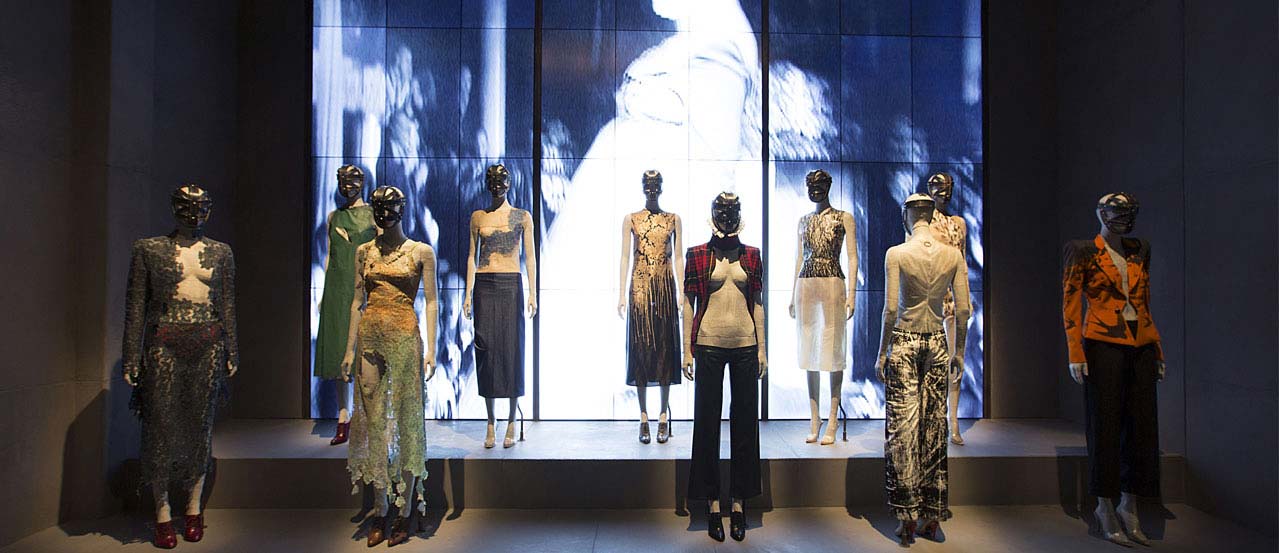 Alexander McQueen : Savage Beauty
Victoria & Albert Museum
Location: London
Services: Project, Design & Cost Management, Contract Administration & CDMC
Value: £3 million
Completion: 2015
This prize winning, record breaking exhibition sold over 480,000 tickets during its short 21 week run, and was recorded as the most visited exhibition in UK history. It was the largest display of McQueen's work to be shown in Europe and featured the greatest number of individual pieces designed by McQueen and his collaborators seen together in one place.
Savage Beauty was brought together by a team of designers and consultants, may of whom worked closely with McQueen to realise his notorious fashion shows. The exhibition drew on a range of re-mastered fashion show footage and audio spanning McQueen's career.
This retrospective captured McQueen's legendary flair for showmanship and theatricality.
Fraser Randall were appointed at the feasibility stage and undertook the design management, project management, cost planning, contract administration and CDMC services until project completion. We worked closely with the designers and client team to address the project needs from a content, design and conservation point of view. We also worked with the client and designers to procure the most suitable main contractor, specialist scenic contractor and consultants for this high profile exhibition.
Images: Victoria & Albert Museum