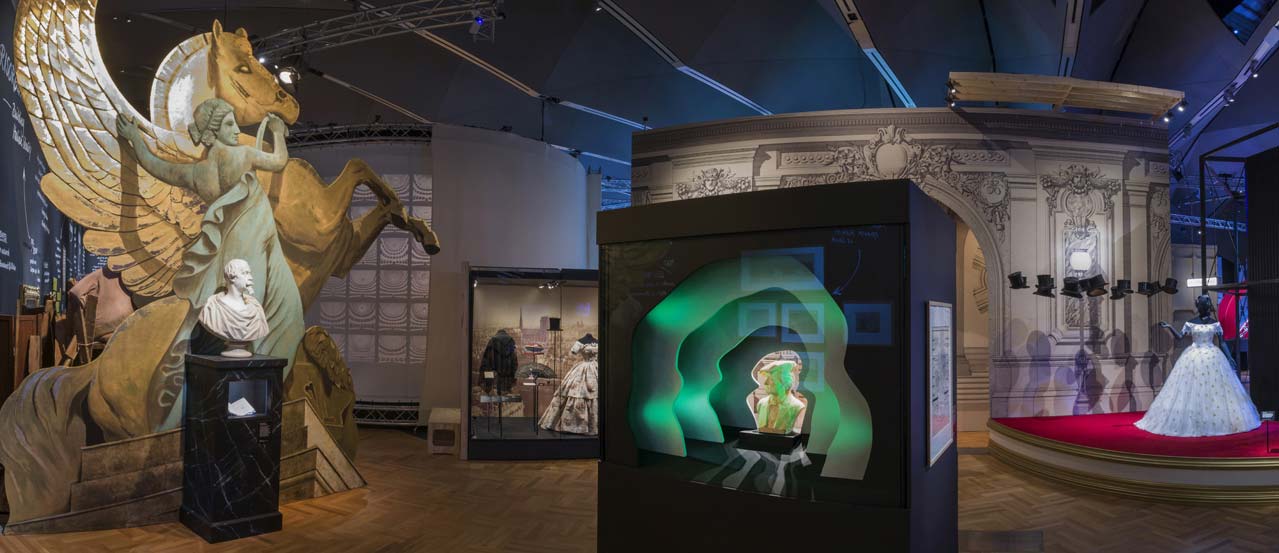 Location: London
Services: Project & Cost Management
Value: Undisclosed
Completion: September 2017
In collaboration with the Royal Opera House, the V&A has created the world's most influential touring opera exhibition. The exhibition, initially housed in the museum's new Sainsbury Gallery, presents a vivid journey through the history of opera, from its origins in Italy to the present day.
The visitor is taken on a journey through seven cities and seven opening nights across four centuries - each with a distinct, vivid story revolving around universal themes of money, sex, politics, power and art. This journey through European culture unwinds chrono-thematically through exhibits of costumes, paintings, musical instruments, original scores and decorative arts. Filmed and recorded opera will be at the heart of each of the seven cities to convey emotion and narrative.
Fraser Randall were appointed to undertake the Project and Cost Management for this exhibition which opened to the public on 30th September 2017.